Chairman's Message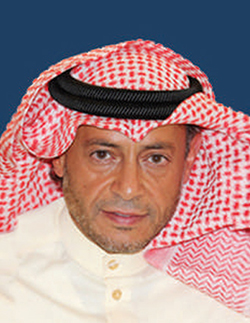 Dr. Eyad A S Al Saleh
Chairman of Energy Solutions
Energy Solutions is privileged to maintain the loyalty of its customers, which is the cornerstone of our expansion plans. In the last few months, Energy Solutions has achieved to implement profound, sustainable and environmentallyfriendly developments, which are directed to providing greater value of services to our Customers. This includes Solar Energy, Transformer Oil Processing and Protection Equipment, Substation Installations, Testing Services, High Voltage Cable Jointing and Power Plant Technology.
In addition, we have developed numerous state-of-theart services proven to satisfy our Customers as well as expand Energy Solutions horizons to meet the highest quality standards. Moreover, we have launched effective communication services to communicate directly with our well-trained experts, foremost of which is safety, Customer care and perfection of work. These efforts make us proud of our professional workforce. At the same time put us in the position to act professionally to be in full readiness to deal with future technologies today. I would like to reiterate my thanks and appreciation to the Executive Management of the Company and all its employees inside and outside Kuwait. We are always at your service and we hope you will have a pleasant experience with Energy Solutions as a committed partner.
Customer satisfaction is an excellent indicator of our success and distinction in the past and today. Looking at the results of our work is one of our main objectives and principles in serving our Customers. Much credit needs to be given to all those Clients, who participated in different projects. Combined achievements, that's the way you get something done. A technology of quality and customer care are not our destinations, but our way of life.
Full attention to the conditions in a fast changing market requires rapid movement, creativity and development to achieve the desired goals. In conclusion, Energy Solutions will spare no efforts to provide state-of-the-art facilities to our valued Customers in all respect of our services, that guarantees their satisfaction, economic growth and door opening to partake in global business and networks continuously.
Building bridges is a task normally associated with engineers. But for me building bridges meant help bridging the gap between nations and different company cultures. A big thank you goes to all our Customers for their constructive assistance and I always valued their opinion. Kuwait has undergone big changes in recent years and it has occurred at breakneck speed, mainly in modern management, advanced technologies and leadership.
Leadership is the opportunity to give, not just to get, to inspire an organization rather than to control it, to create value rather than to extract it. True leadership is about having the purpose and passion to make a positive difference, both in and out of the workplace. Energy Solutions looks at a proud past, an active present and a promising future.
God is in charge of the future. The present is ours