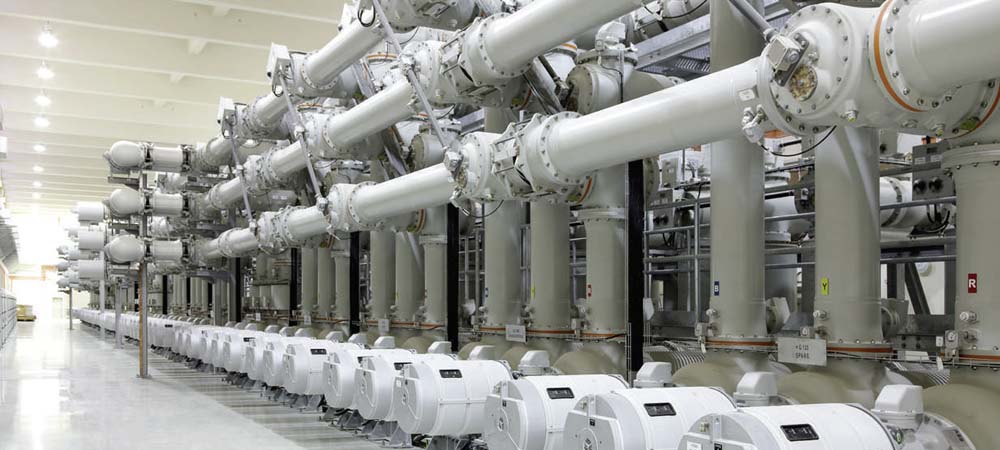 Energy Solutions Company is dedicated to promoting an uninterrupted flow of electrical energy by providing world class connector systems for both underground cables and overhead line networks. A large number of products used in the power generation, transportation and distribution are offered and backed by a highly qualified team of engineers, which attract nation-wide attention. Energy Solutions technical division offers expertise in the fields of insulation coordination, such as application of surge arrestors and surge protection devices.
Energy Solutions primary focus however is to ensure, that our Customers receive best possible quality products, supported by our excellent service and reliability. Following this business philosophy, we aim to consistently deliver value in all our business ereas and concentrate on assisting our Customers to achieve cost saving and turn-key solutions.
Energy Solutions also provides expert solutions related to cable termination and jointing as well as installation, testing and commissioning of substations. We also offer a wide range of quality products, cable accessories to support infrastructure development in the electrical industry. Energy Solutions undertakes turn-key solutions complimented by engineering services providing network testing, auditing and training to Customer teams.
Last but not least - the whole company team must take pride in what has been achieved over recent years in all our business fields with no compromise on quality and safety. The completion and handing over of the - 11kV Distribution Substation for the Sheik Jaber Al Ahmad Al Sabah Causeway Project Energy Solutions Products and Services 17 Main Link - has also given our people a healthy dose of pride and optimism for the challenges ahead of us.
As a consequence of the recent World Climate Conference, a drastic movement and booming area can be observed world-wide towards renewable energies. Energy Solutions Company will be your committed partner to pave the way for the realization of solar technologies.
Test Equipment Products
Additionally, and of high priority however are test & protection equipment, not only sending alarm signals, but preventing malfunctions, breakdowns, unwanted shutdowns, reduced operation levels etc. Since insulation liquids and cable networks are the life blood and backbone respectively of every machinery system.Their perfect condition must not only be monitored, but also be guaranteed for many years of trouble-free base load operation. Energy Solutions specialized teams fulfil their duties by means of using the latest technologies and instrumentation.
Testing & Commissioning Service
Energy Solutions Company disposes - apart from a team of specialists with many years of experiences - of a wide range of equipment for testing, failure root-cause analysis and identification, diagnostics, fault location, erection and commissioning for a large number of technical applications, not limited to power generation, transportation and distribution of cable networks.
Cable Jointing
Energy Solutions is equipped to offer a complete range of high voltage cable jointing and termination services using a combination of our own as well as selected partner companies experienced jointing resources. We have our own team of perfectly trained and licensed cable jointing personnel to reenter high-voltage joints and terminations. Energy Solutions Company is equipped with its own modern cable testing vehicle including a qualified team, certified by Raychem, Burg, Pfisterer, High Volt, Siemens - just to name a few.
Energy Solutions can also assist with requirements for repair, modification and/or replacement of existing fluid filled cable systems in conjunction with selected partner companies. From long time experiences, Energy Solutions disposes of skill and know-how to handle challenges resulting from technical deficits, which require corrective actions. Further more, we are able to offer a full "Breakdown Modification" or re-termination service for any existing Bitumen or "Compound Filled" type terminations on switch gears or transformers.
With regard to Energy Solutions expansion policy regarding Solar Technology, Automatic Transformer Online Drying and Moisture Supervision, Power Station Services and Maintenance, a number of constructive talks have happened recently with well known and competent partner companies from Germany in order to utilize and push these energy saving and pollution reducing technologies forward in Kuwait and in neighbouring countries, too.
Our installation systems and tools are wellengineered, approved and though through down to the last detail. Attention is paid to environmentally friendly materials used and work processes applied.
Go green is also the will of the local policy in Kuwait. The sun is not sending a bill, and environmentallyfriendly innovations are what Kuwait needs now and in the future. Actions and the sum of right decision are Energy Solutions key for success.