General Manager Message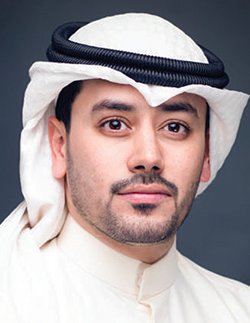 Mohammed Al Saleh
General Manager of Energy Solutions
Experience the difference - professional expertise of the highest voltage level. Our innovative journey meets the growing demand of Customers.
Energy Solutions is a general trading and contracting company, specialized in executing high quality and expertise services related to High Voltage Cable Jointing and Termination, Testing and Commissioning of Substations, Power Plants, Desalination Stations, Solar Energy, Transformer Oil Processing and Protection Equipment including Maintenance and Trouble-shooting.
Our primary focus - then and now - is on the individual requirements of every one of our Customers. Whether as a pioneer in installations or as developer of testing techniques, it is only through dialogue with the Customer that we can succeed in bringing to market the innovations that have impacted energy transmission and distribution so decisively. And we will continue to focus on developing even better solutions. To achieve this, we use the very latest techniques like computerised testing systems. Energy Solutions knows that quality can only be manufactured and cannot be achieved by controls or inspections.
Maintaining and improving our knowledge and scientific know-how are important parts of Energy Solutions company culture. The drive to innovate is one of our traditions. Our company is known in the Middle East as a pioneering specialist for high voltage cable, accessory installations and testing. Our teams are always on the lookout for new materials and assembly processes that promise better utility, efficiency and safety. We work hard to improve our user and environmentally-friendly solutions, solutions that meet all our Customers' requirements. Full attention to the conditions of competition in the busy world of modern technologies requires rapid movement, creativity, awareness and quality development in order to use tomorrow's technology today.
Quality as the guiding principle of corporate policy. Excellency and responsibility sow the seed of success. As on innovation and quality oriented company, Energy Solutions is not only passionate about advanced technologies, but also about a world living in for a better society and a better future.
Energy Solutions Company Team has earned laurels by timely commissioning and handing over for some of the high profile projects in Kuwait and in the world. Customers' satisfaction is an excellent and positive indicator of our quality-oriented business strategy. Energy Solutions believes in partnership as well as in quality and durability, now and in the future. Early beginning means winning.
Energy Solutions trademark is quality. We think global and act local and we never sacrifice safety or quality for time. Safety and quality pay back. Albert Einstein famously wrote "....everything should be made as simple as possible, but not simpler. Be realistic, let's do the impossible."